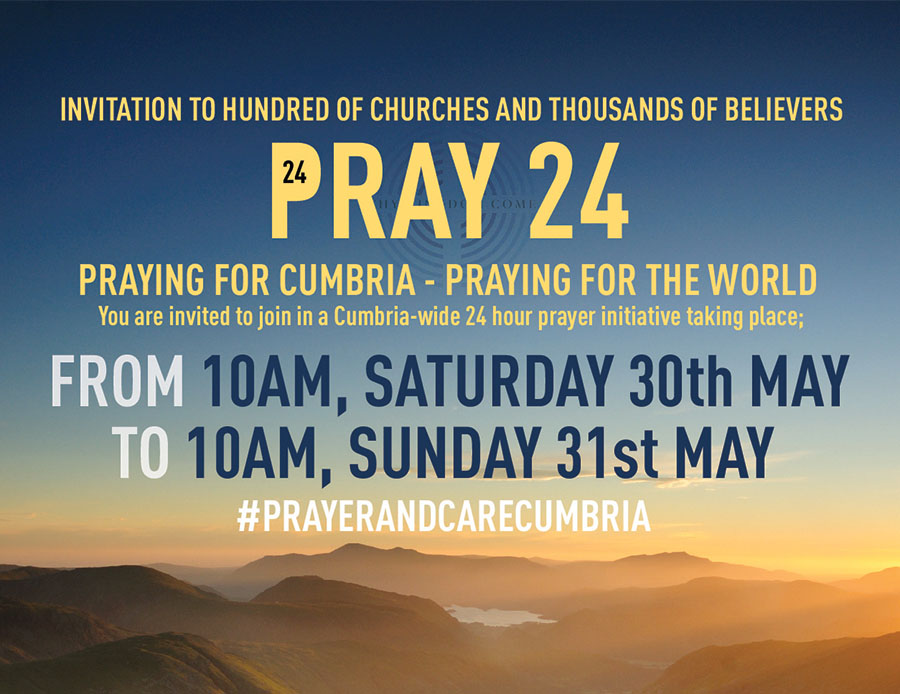 To take part please signup at www.bit.ly/pray24cumbria.
Pray for; an end to the pandemic, for those affected by it, for those seeking to make a difference for the 'common good', such as the NHS and local volunteers; for those leading the national response to the outbreak; and for people to come to know Jesus Christ and to grow in faith.
---
Wednesday 27th May
The personal behaviour of politicians has been forefront in the news again. I am not going to comment on whether it was right or wrong of Dominic Cummings to have acted as he did, but simply to reflect on how we view right and wrong. Morality if you like. A person's belief in this can affect everything they do.
When working for a charity that undertook criminal reform it became apparent that this was the key to behaviour change.
Just giving prisoners the right tools, teaching them the right way to behave was not enough. If you didn't change someone's beliefs you could never change their actions. If someone didn't believe that stealing was wrong, they would possibly never stop. A prisoner on our programme believed that he was a moral man, why? because he cared for his family and would never steal anything from them or his community, only those outside it! Beliefs affect everything that we do.
As Christians our beliefs and our system of behaviour is and should be governed by scripture and what we see in the person of Jesus, but we need to recognise that other people and the society we live in do affect us. One of the promises that used to be made at a baptism service, was to renounce the deceit and corruption of evil. Recognising that we can all become dulled to our Christian values and go along with what is happening around us, believing that to be right. An example of this was the politicians' "expenses scandal" when so many were claiming for things they knew they should not have, with the common excuse being "but everyone does it".
As Christians it so often feels that we are swimming up against the stream, but just because we are sometimes a minority voice or because it is difficult, doesn't mean we should give up holding on to what we know to be right.
With love and prayers, Tricia.
---
Monday 25th May
In recent weeks we have heard a lot about a "road map" that will take us towards ending the present lockdown, and returning to normal life.
It started me thinking about maps. How many people still use them? Today's generation all use satnavs and never bother to look at a map. Of course hikers still use them, and I do too.
The differences between using a satnav and a road map are enormous. With an actual map you can see your destination, can plot the most convenient/prettiest/quickest route to get there, but you also have in front of you a whole host of alternatives in case you come across diversions or see another way that takes in other landmarks, so allows for changes in direction.
With a satnav you don't have that kind choice, once you have put in destination and chosen the quickest or shortest route, you literally have to follow it even if you end up in a field ( I did once).
Scriptures have been compared to a road map with the intention of leading a person to a destination – to heaven or putting us on a course to the good life; they may, but not necessarily. Scripture is much more important than mapping out for us a good religious way of life. Ultimately, the Word of God intends to lead us to God's Son, Jesus Christ.
With Jesus Himself saying:
"I am the way, the truth and the life; no one comes to the Father, except by me." (John 14.6)
It doesn't mean that we will all have a straight neat plotted out route in our Christian life There may be twists and turns, we may go in the wrong direction, we may have long rest stops before starting off on the journey again. What Jesus gives us, is a way of living with the Holy Spirit pointing us in one direction or another, which might change completely our life and situation. What this gives us is the confidence to go on in whatever path he has placed us, because in him we have a personal relationship, a closeness to God. Not a satnav with a straight line to our destination, but the love of someone who cares for us, and as the Good Shepherd, a guide and protector we can trust, absolutely.
---
Friday 22nd May
In the UK, we are in between lockdown and the opening up of 'normal' life again. In the Church we are in between the Ascension of Jesus and Pentecost, with the coming of the Holy Spirit.
There are lots of 'in between' moments in life: the time between taking an examination and getting the result, the time between being given a diagnosis and finding out about treatment, the time from booking a holiday to actually going on it.
There are lots of 'in between' moments in the Bible too. Noah waiting for the flood waters to recede before they can leave the ark; Adam waiting for God to give him a companion; Peter and John going to the tomb – not finding Jesus and having all day to wait until he appears to them. Martha and Mary being told that their brother will rise again. Not knowing at that moment what that means and having to wait to see what Jesus will do.
It seems to me that the coronavirus situation is rather like a prolonged version of these in between moments with all the turmoil and questions, and uncertainty and waiting that they hold. As we look further into the stories of Scripture we find that this 'in between time', this time of waiting is the norm for God's people.
Maybe what we need is not an end to in between time but a greater willingness to seek the riches we can find in it. To ask, what can God teach us in the in-between periods of our lives that we can't learn at other times?
---
Thursday 21st May – Ascension Day
"…while Jesus was blessing them, he left them and was taken up into heaven." (Luke 24.51)
The disciples learned that they had to let go of the physical Jesus to be able to have Him with them in the Holy Spirit in all places for ever. Maybe it is a lesson for us that we sometimes have to let go of things to have something better or to make way for something that is new. Maybe it might be letting go of the ways we have always thought of doing Church so that when lockdown is over we can move on to something better?
The Ascension narrative is a reminder that there is no such thing as returning to normal.
As Jesus was taken from their sight by the cloud, not to be seen again, the disciples knew that everything would be different. The book of Acts begins with a group of confused apostles staring into the sky, and it ends with a multi-national, multi-ethnic church that has gone from a small handful of believers in Jerusalem to Judea, Samaria, and the ends of the earth. Jesus' life, death, and resurrection have announced the reign of God which showed them and us that we are under the care of a risen, ascended, and sovereign Lord Jesus Christ, who orders all things for the good of his Church.
Prayer for Today
Heavenly Father, today on Ascension Day, help us to follow the example of the disciples in Acts, who after seeing Jesus leave this earth, "joined together constantly in prayer". Today may we all voice our prayers to you, about the need of your presence in our lives and our world; our great need for your direction, strength and help. May we receive the empowering promise of your Holy Spirit so we may be your witnesses in our own families and communities and all over the earth. We pray in the name of Jesus our Ascended Lord.
Amen
---
Wednesday 20th May
How many times have you had someone say to you, or even said yourself, 'when all this is over I'm going to……'?
After two months of being prevented from seeing families, taking part in sport, going away for holidays and not doing all the other things we take for granted, there is a sort of desperate feeling to make some plans to look forward to.
I was browsing an internet site for families which asked people to think about the future, asking them to post one big and one small thing that they would do when all this is over.
Answers ranged from, taking as many holidays as possible, achieving a lifelong ambition to make a parachute jump, going to the zoo, through to going to have a cuppa with my dad and travelling to Australia to see a grandchild. But among the answers were those who were anxious about how they could ever achieve those things, and worry that many of those desires might never happen.
I confess I'm a planner; strategy has always been my thing. Looking at future goals and then planning the steps needed to get to them. In this crisis however, strategy in a planned way has changed, yes there are still goals but the steps and timeframe in which to get there are largely unknown. I have had to start to live more for the moment, embrace the present and to seize the day.
We read in Matthew 6:34 "…do not worry about tomorrow, for tomorrow will worry about itself. Each day has enough trouble of its own."
It doesn't mean that we shouldn't think about or plan ahead, but that we are not to be anxious. Sometimes always thinking ahead or being worried about tomorrow's concerns will rob you of the strength for today. Will stop you appreciating the things of today. Getting stuck in 'what will I do next' will steal your joy and render you ineffective for the work God wants to do through your life.
This situation will not go on forever, lockdown is only temporary, but the love of God in Jesus Christ will be with us forever, there will not be a time when it is over!
With love and prayers, Tricia
---
Monday 18th May
'Stay Alert' has in some people's minds become a bit of a joke, because we are not really sure in the current context what it means. Lots of the emails I have received from folk in the last week ask me if I am staying alert??? And there have been some brilliant cartoons circulating!!
Whatever we think about the government's slogan and its ambiguity, the Bible has quite a lot to say about 'Being Alert'.
Throughout the Bible, we are constantly reminded to be watchful, alert, sober and vigilant.
As Christians, there are several reasons why alertness must characterise our lives. That we shouldn't muddle our way day in and day out, but instead live with a greater sense of awareness as a result of our faith.
In Matthew 24:42 we read "Therefore be alert, since you don't know what day your Lord is coming." We are confident that Jesus will come again but not confident as to when. The proper response is to not make predictions around the exact time, but rather live constantly with a sense of alertness, so we are ready for His impending return.
In Ephesians 5:2 we read "Pay careful attention then, to how you walk -not as unwise people but as wise -making the most of the time, …" So the Christian must also live alertly because of the opportunities around us to make much of the Kingdom of God. Unless we are alert we will miss the opportunities right in front of us, to work and use time well for the sake of the Gospel.
And finally from Hebrews 2:1. "We must, therefore, pay even more attention to what we have heard, so that we will not drift away", because we know that unless we are alert, there is always the tendency to drift away from Christian truths.
So 'Stay Alert'!
Tricia
---
Thursday 14th May
I have been really sorry this week to see all the point scoring between politicians, not just here but in so many countries around the world in connection with the pandemic.
Then there are all the negative and inflammatory comments I see from individuals on facebook and in other media about politicians and what they are trying to do to resolve the situation. And how the particular individual commenting is right and knows better. Some of them from people connected with churches. It just feels wrong to be doing this at the moment. Our goals and values should be different.
Instead of trying to out rank each other or continually put other people down, we should encourage each other. There is far more at stake at the moment than the petty victories of this life.
One of the reasons Paul wrote what he did in 1 Corinthians Chapter 13, was
because people in Corinth were fighting over who was most significant. Including people in the Churches. Their focus was in the wrong place! It's not about the ranking of gifts, or who has done the most giving or who has made the most significant speech, it is about using those gifts for God's purpose to enrich and build up each other.
Paul reminds us that Faith, Hope and Love are the three things that will still be here when everything else is said and done. All three are important. Yet he goes on to say that Love is the greatest because in the Church, in the Christian, it is the characteristic that will have the biggest impact on others.
It's not good enough just to talk about love and care and service. Maybe, now as we come to the end of Christian Aid week, it is a good as time as any to start putting our talk into practice.
With love and prayers, Tricia.
---
Wednesday 13th May
After Monday's announcement are you confused about what you now can or cannot do? If so I think you are with the majority of the population.
In 1 Corinthians Chapter 13, as well as all those statements about love, Paul also talks about the fact that "we don't yet see things clearly". (vs 12)
He says this is the way we are in this life. We do not see clearly. We don't see all the factors and issues of life. We're squinting in a fog, peering through a mist.
We don't see how God is using difficulties to mould us or to enrich someone else.
We don't see how our prayers change the circumstances of others.
We don't understand why God allows the tragedies that happen in the world.
We don't see the fears and insecurities that others carry with them.
We don't know why two people lead similar lives and one gets sick and the other doesn't.
Just because we don't know or don't understand is no reason to give up.
Just because we don't understand why a country is suffering drought is no reason not to give help if it is within our ability to do so.
Just because we don't understand why we are in the grip of a pandemic is not a good reason to give up on all the measures that have been put in place to protect us and others.
Just because we don't see an immediate end to the world's problems when we pray for an end to them, is not a good reason to stop praying.
We are also reminded in that verse that it won't be long before the weather clears and the sun shines bright! We'll see it all then, see it all as clearly as God sees us, knowing him directly just as he knows us!
We need to recognise that we only see a small part of the truth. All the more reason not to give up praying, not to give up on supporting those organisations bringing aid, education and healthcare, even if we don't see an immediate result with that aid. We need to remain both persistent and patient in times of difficulty, because we don't know what God is doing in us.
With love and prayers, Tricia
---
Monday 11th May
The themes running through Christian Aid week are' Love never fails' and 'Love Unites Us All'.
Although these themes would have been decided many many months ago it seems uncannily appropriate this year. Although we in the UK have been badly affected by Coronavirus, it is a global pandemic and all countries across our world have seen people become ill. Many countries with poor communication and health infrastructures, who may already be trying to recover from, drought, famine and war are now struggling with thousands of people who are seriously ill.
Love is not simply a warm feeling, it is a practical action that wants and acts in the best interests of another. Paul in 1 Corinthians Chapter 13 focuses on love within the body of Christ and in our everyday relationships, showing that love treats other people with kindness and courtesy; love desires the best for people and that it never gives up.
Loving our neighbours here has meant social distancing to protect our communities and families. As the Prime Minister recognised last night, at a cost to everyone. Loving our global family might mean a cost too, in taking action to enable organisations like Christian Aid give support with soap, clean water and medical supplies.
I know several things were planned in support of Christian Aid including a 'Big Breakfast' which now can't take place. We can still however pray for the work that is being undertaken and support that work where we can financially.
The body of Christ is not just our brothers and sisters here in Kendal it extends to our brothers and sisters across the world. Let us especially remember and support them at this time.
With love and prayers, Tricia.
---
Friday 8th May
Today is the 75th anniversary of VE Day (Victory in Europe), when we remember the end of war in Europe and give thanks. Which is why today is the May Bank Holiday rather than Monday.
The beginning of the national service for today starts in this way. Heaviness may endure for a night: But joy comes in the morning. God has been our refuge and our strength: A present help in time of trouble.
Isn't that a good response for us now just as it was for those 75 years ago. A reminder of God's providence and mercy.
When living in Norfolk I came to know and love the writings of Julian of Norwich (an anchorite living in the wake of the Black Death). In 'Revelations of Divine Love' she wrote these words, very appropriate for our present situation and for VE day: 'He did not say, you shall not be tempest-tossed, you shall not be travailed, you shall not be afflicted. But he said, you shall not be overcome.'
She wrote these words having assurance that whatever life's circumstances, whatever the trouble or difficulty or pain, whatever the hardships and sufferings, God's nature and God's name is love. Hence she was able earlier in her writings to record the words most people associate with her 'all shall be well; and all shall be well; and all manner of thing shall be well.'
75 years ago people dared to hope once more, that there would be the prospect of healing and reconciliation, that all might 'be well'. Now as then, it is sometimes hard to believe this to be true, but remember how hard it was on that first Easter for the disciples to believe that there would be new life.
Our Christian faith dares to believe that God's purposes of love can never be thwarted: 'all shall be well.'
Prayer for today
Lord God our Father,
we pledge ourselves to serve you and all humankind, in the cause of peace,
for the relief of want and suffering, and for the praise of your name.
Guide us by your Spirit;
give us wisdom; give us courage; give us hope;
and keep us faithful now and always. Amen.
With love and prayers, Tricia
---
Thursday 7th May
In my lifetime many things have changed, one is the way in which we use touch. We now follow many European countries, and shake hands every time we meet, not just the first time. It's also common for men to hug, something not done in the UK in years gone by. On sports' fields, group hugs are essential before the start of a game, and any triumph is greeted with hand touching, hugs and team pile-ons! Women often greet each other with the traditional French double peck on the cheek!
In my years of working with Deaf people the importance of touch became even more highlighted. To get someone's attention before speaking or signing, you always touched their arm. Even now I find it difficult not to touch someone before speaking to them.
In these days when touching is almost impossible, even dangerous to health, the value of those touches is made very clear to us. On zoom chats we may offer one another a virtual hug. But it's not the same as real human contact!
Jesus understood the importance of touch. The Gospels use the words "hands," "fingers," and "touch" nearly two hundred times, often referring to Jesus: "Jesus put out His hand and touched him… He went in and took her by the hand… Then He touched their eyes… Immediately Jesus stretched out His hand…" Jesus reached out and embraced people, when a simple nod or quick handshake might have sufficed.
Touch plays a very important role in the Easter story and the accounts of Jesus' appearances after he had risen from the dead. A couple of Sundays ago we had a reading from John 20, where Jesus invited Thomas to reach out and touch his hand and feel the marks of the nails. He knew that touch was a human need: Thomas' reaction was immediate "My Lord and my God". Thomas dared not believe what his fellow disciples told him, only Jesus' damaged healing hands changed his life forever.
Frustrating though it is, we know it is for our own good, to avoid close contact with others. From Thomas, we know that same wounded hand is there to heal us.
His touch can be upon us even when we are self isolating. John Calvin said ' [Jesus] does not only stretch out his arm to us, but he comes down from heaven even to the very depths… and pours upon us his holiness'
God comes to us. In locked rooms, in lonely places, in the middle of the bedlam of a family experiencing cabin fever! There is no time when we are without God. There is no place where God is not with us and cannot touch us.
---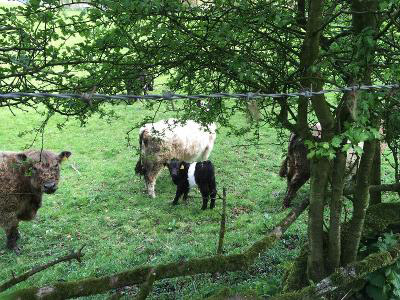 Monday 4th May
I was reflecting once again on the situation we find ourselves in. There is not a single person who in one way or another has not been affected by coronavirus, with many continuing to be anxious, on edge, and afraid.
In the midst of these thoughts I was sent this lovely photo of a baby Beltie, and it started me thinking about the emergence of new life in the midst of the crisis and death we see around the world.
19 years ago in Cumbria, during this time of year, we experienced another devastating crisis with the Foot and Mouth outbreak. This coronavirus is different as it is world wide. But the feelings and experiences people had in Foot and Mouth are so similar to those we are having now.
If you lived in a rural area and Foot and Mouth was identified in a farm, a large exclusion area was put in force, you could not travel. Many of our churches were shut as they were in the middle of farmland. As ministers, our pastoral care was via the telephone, we could not travel as lots of rural roads were across farmland or even through farmyards!. Farmers in particular were desperate, isolated and depressed. Their herds and flocks were being culled. Where there would have been lambs in the fields there were none, nor any other stock for that matter. Even if you didn't have the disease, no animals could go to markets. Some had no hope. But then as now you only had to look and see that there was new life and hope. Daffodils and bluebells were still flowering, grass and wheat were sprouting up in the fields.
As I thought back to my experience of Foot and Mouth in this county there was one common factor; the Church responded as one in loving and caring for those affected in whatever ways they could. We could not visit, we could not go and give a hug to someone who had just lost all their stock, but we could pray with them on the phone, we could listen to them, we could develop community support.
Everyone will react to crisis and fear in different ways, but in trying and uncertain times like these when the rest of the world is afraid and loses hope, the church has a responsibility to bring the life and love of Jesus Christ to a sick and dying world.
I remember a Methodist hill farmer (already living in an isolated farm, but now even more so) reading to me on the phone this verse from Isaiah 41:10 which had helped him "So do not fear, for I am with you; do not be dismayed, for I am your God. I will strengthen you and help you; I will uphold you with my righteous right hand".
As devastating as it was people came through. They were changed and the memories are still there of the loss, but the one that dominates so often is the outpouring of love, compassion and community care. May this be the memory for people of these times too.
With love and prayer, Tricia.
---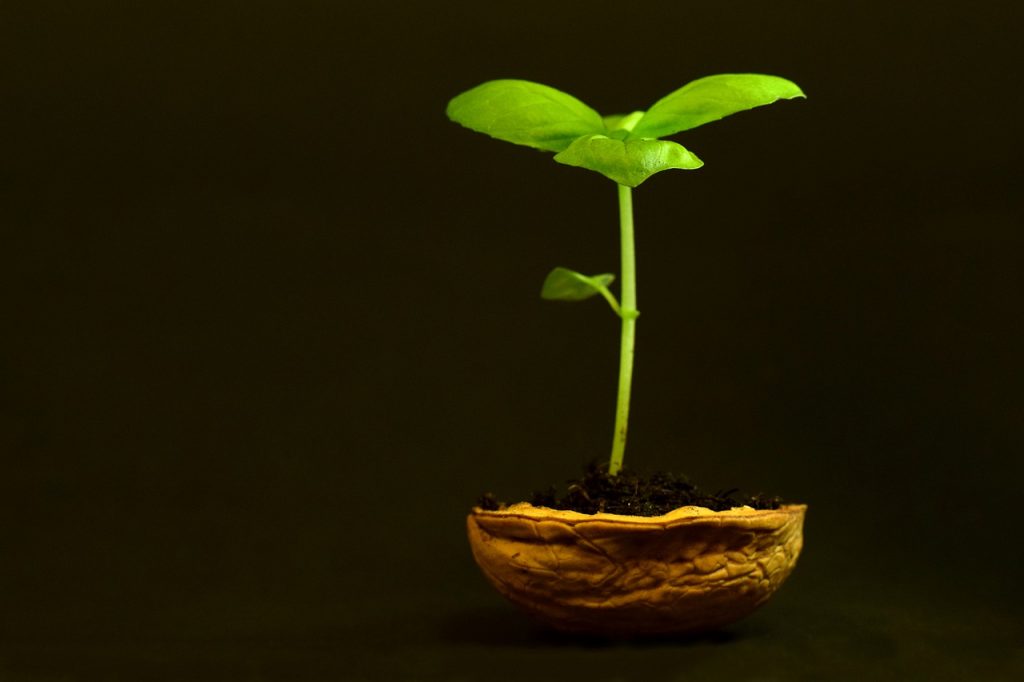 Friday 1st May
"Prepare for new norms – we won't go back to how we were." Said the government headlines just 48 hours ago.
How does that make you feel? Anxious, excited, nervous, sad, relieved… I have had people express all of those emotions to me this week.
I recently read this from the author Sonya Renee Taylor:
"We will not go back to normal. Normal never was. Our pre-corona existence was not normal other than we normalized greed, iniquity, exhaustion, disconnection, confusion, rage, hoarding, hate and lack. We should not long to return, my friends. We are being given the opportunity to stitch a new garment. One that fits all of humanity and nature."
We have learnt a lot during the last few weeks and it is important not to forget those things: our need of others, our own mortality, the ability to learn new skills, space to think and reflect, to mention but a few. We need to look at the opportunities we are being given, We have discovered the
opportunities of electronic communication, enabling those who can't join in physical worship (for whatever reason) to do so. The same with internet meetings. That is not to say meeting physically is not important, it is, but there can be some of both in our new 'normal'. To actively continue the conversations that have started, about faith and prayer with those who would not normally attend church and find ways to expand those. For people in the community to continue to have opportunities to actively engage in supporting each other in new ways.
I firmly believe we need to resist the notion of "going back to how things were." We need to move forward from where we are now. Change is not always comfortable, but it is essential to grow.
2 Cor 5:17 "Therefore, if anyone is in Christ, the new creation has come: The old has gone, the new is here!"
With love and prayer, Tricia
---
Wednesday 29th April
Why? Why me? Why this?
The questions people utter when they are given the news of a serious illness.
The questions people utter when a loved one dies.
The questions people utter when they are made redundant.
The questions people utter about this current coronavirus pandemic.
'Why do these things happen?' And 'why does God let them happen?'
Yet so often there is no obvious answer.
'Why?' is a question that has been asked by so many people, throughout history. Prophets have cried out with it, just look at the Old Testament book of Habakkuk. Jesus Himself used it on the cross. The psalmists frequently did the same. Psalm 10 begins with: "Why, O Lord do you stand far off? Why do you hide yourself in times of trouble?"
Things aren't always easy in life. There are times when we all question where God is in the midst of pain and difficulty, and whether he is still good. We see good things happening to bad people while bad things happen to good people. It doesn't make sense.
The psalmists and the prophets in all their trials and difficulties turned to the Lord for answers. They remained steadfast and connected to God through prayer and faith. Our difficult moments should not disconnect us from God. God does not always offer us answers. In this life, we might never really understand why some things have happened. But God always offers us himself. He offers us friendship. He longs for us to come to him, talk to him, bring our suffering to him. Whatever you face, you can choose to go through it without God or with him.
The truth is that the Lord is with you. He is not far off.
With love and prayer, Tricia
---
Monday 27th April
I was reading an article about St Augustine and his writings – 'Confessions'.
In one chapter he writes of a conversation with his mother, where they imagine everything falling completely quiet with nothing moving in order that God can speak to them directly.
Maybe that is a picture of what is happening now. The cessation of traffic, of factory noise, of loud conversation on the streets. To hear the long forgotten rustle of leaves on a tree, to hear new bird song that had been drowned out by noise.
We fill our lives with activity, indeed we are made to feel guilty if we are not busy doing something. The problem is that in the midst of all this activity we don't have time to stop and listen to God, to hear what he is asking of us.
Most of us have more time at the moment. Not having to commute frees up space in a day, some activities no longer able to continue, give us back time in a different way.
In Psalm 62 the psalmist tells himself "For God alone, O my soul, wait in silence, for my hope is from Him".
Intentional silence is a chance for us to turn off the television, close our laptops, and put our phones far away from us so that we can, like the psalmist, deliberately hear from and hope in our God and in his word.
Rejoice in the silence, take hold of the times in the day where you are not 'doing', to wait upon God, to listen to Him. Take note of what he is saying!
---
Thursday 23rd April
I was sent this picture by a friend on facebook, just after the announcement that Covid 19 would still be a threat all through this year.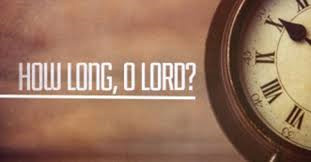 It is hard to imagine social distancing continuing for many more months, with no fixed end date for when we can resume social activities. It reminded me of the cry we see so often in the Psalms. Nearly half of which could be said to be Laments. Where the psalmist expressed his own feelings of distress to God and to plead for help 'Cry out to God. From the depths of your spirit, cry to the Lord. He will not turn a deaf ear to you. God will always listen. God will be there'.
In Psalm 6 we find, "…O Lord, heal me, for my bones are shaking with terror." And Psalm 13 "…How long, O Lord? Will you forget me for ever?"
The point of lament, is not just that it's an outlet for our frustration, sorrow, loneliness and sheer inability to understand what is happening or why. The mystery of the biblical story is that God also laments. Remember Jesus weeping at the tomb of his friend.
Paul speaks of the Holy Spirit "groaning" within us, as we ourselves groan within the pain of the whole creation.
The pain we feel at loss, whether it is of family and friends or at continuing isolation is felt by God himself, whose presence and healing love can soothe our troubled spirits.
With love and prayers, Tricia.
---
Wednesday 22nd April
Social Distancing; a term that we are all now very familiar with, but
something that I had never come across until this pandemic hit us.
However, I suspect that to a certain or lesser extent we have all practised
social distancing in the past, albeit not self consciously, and not in order to
protect people from disease. Ways in which we have held ourselves at a
distance from people and things that come near us.
It may be as simple as ignoring the person selling 'Big Issue' on Stricklandgate. Looking ahead so that we need not make eye contact or
crossing over the road so we don't have to respond to their request to buy a
magazine.
Yet as Christians our whole faith is built upon relationship. First and foremost our relationship with Jesus Christ/God and then our relationships with each other Just take a look at Luke 10:27.
The Greek word for "at a distance" is "makrothen". It is used quite a lot in the New Testament. After Jesus' arrest in the garden at Gethsemane, we read that Peter followed "at a distance," until they reached the courtyard of the high priest.
When Jesus was crucified, Matthew says that many women, having followed from Galilee, were also there, looking on' from a distance'.
So often our actions don't just distance us from other people but also from
God. And we find ourselves following Jesus, but at a distance. If anyone knew what it was to be at a distance it was Peter but God narrowed the gap and he came back into relationship with Jesus, so that he could preach "… the promise is for you, your children and all who are far away".
So although social distancing (keeping a 6ft distance between ourselves and
others) is essential at the moment if we are to save lives, we should try to
ensure that we don't distance ourselves from God nor emotionally distance
ourselves from others; we can ring, we can text, we can write, and many
other things too.
With love and prayers, Tricia
---
Monday 20th April
Yesterday was the 5th Sunday we have been worshipping in our own homes. Not by choice, but in order to protect others. Yes, we are missing meeting in our lovely buildings which enable us to come together in person, but in a sense, what we are doing is what the early Christians
were doing: Whole households worshipping in their own homes.
We heard in our Gospel reading yesterday about the disciples being together in a room in someone's house when Jesus came to be with them.
The Last Supper was held in someone's home.
At Pentecost the Holy Spirit comes to them in an upper room (of a house).
The church continued to spread out from Jerusalem through homes and house churches. We read in Acts of Lydia and her entire household being baptized. After which she invited Paul and others to stay in her home. Her house became a place where fellowship was enjoyed, a meeting place for worship, and a base of operations for Paul's mission.
Virtually all of the New Testament churches mentioned in the letters of Paul were in private homes. The house church remained the most significant context for early church worship, fellowship, and Christian education, right up to the early part of the 4th century.
Our new way of being Church is really an old way of being Church. Just as the early Church grew and multiplied from people's homes maybe this now is a chance for that to happen again, this time with modern technology to aid us!
We will meet physically together in a church building again, but until that time let us grow in faith in our households.
With love and prayers, Tricia.
---
Thursday 16th April
How do you feel about a further 3 weeks of isolating?
Throughout Christian history there have been religious individuals who looked for solitude in remote and silent places. They were call Hermits from the ancient Greek word 'eremos,' which can mean a desolate and lonely place as well as a state of being alone.
Maybe there are some lessons we can learn from them?
When early Christians read their Bible, they found the word eremos referring to places for important events – the stories of the Israelites wandering in the wilderness for 40 years and Jesus going to a "lonely place" to pray. Solitude being necessary for the individual/s to grow in their relationship with God.
Lessons can also be learned from those who have found solitude essential for inspiration and creativity:
William Wordsworth in his poem Daffodils talks about 'the bliss of solitude'.
Albert Einstein said 'the solitude of a quiet life stimulates the mind'.
All these folk knew that loneliness (feeling alone) and solitude (being alone) were not the same thing.
One of the more well known hermits of the Early Church was Anthony, who in the 4th Century sold up everything he had and went to live in the desert. Far from being an anxious, sad person, we are told by Athanasius (a bishop of the time) that Anthony's face was 'radiant' after a long period of isolation. Loneliness was transformed into joy. Far from making him depressed, isolation was liberating.
Many Christians today go away to have silent retreats where they can spend unhindered, unrushed time in prayer and study. Sharing with those from the past, a longing for quiet solitude and simplicity.
Let's see these further weeks as an opportunity given to us for listening to God and time to reflect upon faith.
With love and prayers, Tricia.
---
Wednesday 15th April
I was reading again through the some of the passages from 2 Corinthians that had been set for our Kendal Lent Course. My eyes alighted on Chapter 4 vs 18.
"…because we are not looking at what can be seen but at what cannot be seen. For what can be seen is temporary, but what cannot be seen is eternal."
Given the current situation we find ourselves in, how do we focus on the unchanging, when everything around us is changing on an almost daily basis? It seems to me that one way is to focus on the unchangeable truths in your life.
What are these for the Christian? The following is a list of some, you may well be able to add to them.
God sees everything you are going through.
God cares about everything you are going through.
God has the power to change what you are going through.
He hears your prayer.
He will act in response to your prayer (even if not in the way you expect).
God always acts out of His goodness to you.
God's plan is always better than your plan.
God will never stop loving you.
God holds us and will go through every stage of this crisis with you.
By focusing on the eternal truths rather than the transitory, we can experience real peace despite living in confusing times.
---
Monday 13th April
I have heard the word 'hope' used a great deal this Easter. What do we mean by it?
Do we mean we cross our fingers and make a wish? Do we mean we have a desire for a particular thing to happen?
The Christian hope is different. It is when God has promised that something is going to happen and you put your trust in that promise. It is a confidence in God's promises.
If our future is not secured and satisfied by God, then we are going to be anxious. Whether that is about ourselves, our families, our future, or our problems. Fear and anxiety can be terribly debilitating if it gets a real hold on your life.
Someone said to me on the phone, that all they heard now on the radio or TV news was frightening. If it wasn't about the numbers of Covid 19 victims increasing by thousands each day, it was fear of what was happening to the economy and would there be a job to go back to. That they felt anxious all the time and couldn't settle to do anything…
When we are alone and afraid, we can trust this: God has been there, He is with us now, and He will love us through it.
Just look at Mary in the garden that first Easter Morning, fearful and distressed. But then she heard Jesus speak her name; suddenly all her fears died, they became unimportant in knowing Jesus beside her. As with Mary, Jesus calls you by your name, your fears can be transformed by the resurrection, of love that is God.
Easter reminds us that there is hope, however dark or unpromising the days seem.
Tricia
---
Holy Week
We've got a dedicated page for Reflections on Holy Week. Please click here to view.
---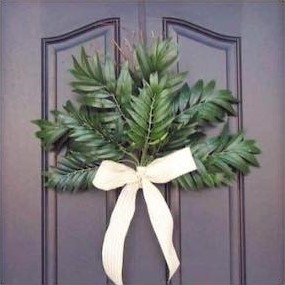 Friday 3rd April
This weekend we are about to embark on the most important week for Christians. The week when we look towards the events of the Crucifixion and Resurrection.
In 'normal' times it is a week punctuated by many visible acts of worship, to both encourage us and to proclaim to our neighbours something of our faith.
During the time I was in Binsey, we used to walk with a donkey from one village to another, singing hymns and waving palms and praying. When people came out of their homes to greet us we gave them a palm cross.
This year there can be no processions, no palm crosses, no other gatherings. But we can still be visible signs of the Christian faith to our neighbours and communities. We can stand out as the non-anxious presence that speaks of the Prince of Peace and of His coming kingdom.
In these uncertain times we have an unprecedented opportunity to share Jesus with friends and family. People are now so much more open to wanting to share in a prayer, to read a bible text or maybe a Christian thought on facebook.
This Palm Sunday how about joining in with me with an idea suggested by the 'Missionaries of the Holy Spirit'.
Put a green branch or some long green leaves on the door of your house or on the window, to celebrate Palm Sunday. It will be a visible reminder to anyone who walks by, that this Sunday is special and it will connect us all as the body of Christ in taking part in something together.
With love and prayers, Tricia
---
Wednesday 1st April
One of my 'turn to' passages when I am anxious or concerned is Isaiah Chapter 43.
There are a lot of worried people around at the moment, from ordinary folk like you and me, to those in positions of power in governments all around the world.
I think these verses from the beginning of Chapter 43, could be the antidote we need to all the worries that the news bulletins bring us each day.
Verses 1a-3a
"Do not fear, for I have redeemed you;
I have summoned you by name; you are mine.
When you pass through the waters, I will be with you;
and when you pass through the rivers, they will not sweep over you.
When you walk through the fire, you will not be burned;
the flames will not set you ablaze.
For I am the Lord your God,"
It begins with what seems to be impossible 'do not fear'. How can we not fear? Covid19 is in our communities making people seriously ill. But the command is not based on what we can do but on what God has already done – He has redeemed us. He tells us 'You are mine!'
The passage also points out to us that it is 'when' and not 'if' we experience problems, that we can be sure that He will be with us – Why? Because He is the Lord our God.
That is something we can hold on to no matter what.
---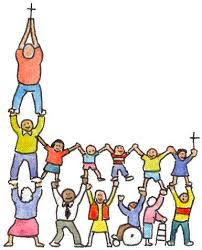 Monday 30th March
We have just had our second Sunday where we've not been able to physically be together in a building. If meeting together on a Sunday has always been part of your life it is bound to feel very strange, with a focal point in the week not being marked. Yesterday many churches, including ourselves, were able to meet together in a virtual way through the wonders of the internet.
Online churches already existed long before this quarantining we are now in. In the USA I read of one with 70,000 members and another with 40,000. None meet in a physical building, they do church together online. They share bible notes, have discussions, couples have counselling from their pastor and there are online prayer teams ready to pray with people who ask for this. People who don't meet in the flesh, make communities, connect with others, build relationships and grow in faith together.
In the Bible we read that Paul was very much part of the Church in Corinth even though he was living away from them. Indeed our Kendal Lent course has been looking at 2 Corinthians, one of Paul's letters, and his relationship with the Church whilst he couldn't be with them physically. No internet then so what did he do, he wrote letters that a messenger carried to Corinth and sent instructions for learning. Just like him we cannot physically meet together but we are joined together spiritually, by our love, our prayers and our faith.
We are not just the Church when we meet together in a building, we are the Church wherever we are. We continue to be called to show the love and care of Christ to the communities in which we live.
The Archbishop of Canterbury said last week when talking about the Church 'Let us continue to pray, to love, to care for the vulnerable and build our communities even whilst separated'.
With love and prayers, Tricia
---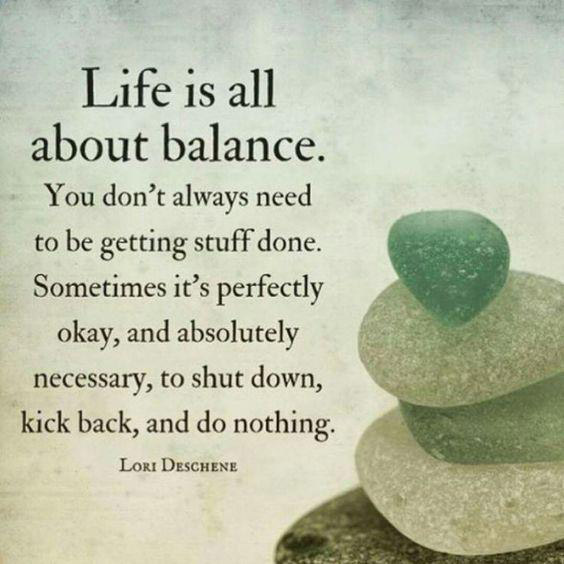 Friday 27th March
This poster got me thinking… we are always hearing that we need to have balance in life, but somehow most of us never quite seem to manage it.
If nothing else, the current crisis has made people stop and evaluate their lives.
It's interesting that although online sales of groceries have grown exponentially, online sales of other things such as new shoes and jewellery have dropped dramatically. People's priorities have shifted.
Work life balance has changed too. Many people are working from home and the whole family is there now!
Jesus' life revealed ways to pursue a balance in the Christian life. He worked hard. Indeed everything the Father expected of Jesus, He completed. Yet time and time again we see Jesus leaving his work for a bit and going away to a secluded place to have time to pray, to be with his Father. Jesus determined His priorities by spending time with his Father.
This forced pause in our lives, gives us all a chance to determine our priorities by spending time with our Father. Let's look upon it as an opportunity to think through what God would have of us.
Each day I now go out for an hour to walk, to enjoy the beauty around me, to pray, to reflect. Not something I did before this enforced isolation – I felt I was too busy. This was a lesson I needed to learn too!
Use these weeks to spend time in His presence, to evaluate your life and your priorities, so when we are free to go out, to go to work, to mix with others, we may be clear about what Jesus wants of us.
With love and prayers
Tricia
---
Thursday 26th March
The Prime Minister's statement at the beginning of this week has meant that all of us need to think very carefully before venturing out of our homes. Shops that used to be open are now closed. Even our Churches that were open for prayer during the week have now had to close their doors.
The seriousness of the current situation is all too apparent. Someone on the radio described it 'as though an unexpected tsunami has hit our world!'
Those words made me think of the incident recorded in Mark chapter 4 verses 35-41.
Jesus and his disciples are out on the lake when a huge storm suddenly sprang up out of nowhere and threatened to swamp the boat. Jesus was asleep, and the disciples scared and overwhelmed by the storm, call out to him "Don't you care if we drown?"
Jesus calms the storm then says to the disciples, "Why are you so afraid? Do you still have no faith?"
Jesus was causing them to look deep inside themselves, which tested their faith and trust in God! When life as we know it comes crashing down around us, there is still hope and security, but it is not to be found in ourselves or our circumstances. It is to be found in God.
The Bible consistently teaches us that God cares, and that He loves us. Writing to Christians in trouble, Peter, (one of the disciples in the boat during the storm) wrote: "Cast all your cares upon Him, for He cares for you."
That day on the boat Jesus listened to his disciples' fears, he responded to them and cared for them – he cares for us.
We are reminded to hold onto the faith we have in a God who knows us, loves us and cares for us. As we travel through the present storm, let us pray that we will know Jesus as our Lord and Master to take us across to the other side.
Tricia
---
Monday 23rd March
Did you light a candle with the many thousands of other Christians at 7.00pm last night?
I prayed for every single one of you after I lit my candle, that everyone would know the hope of the resurrection at this time, even though we don't actually celebrate the reality of it for a couple of weeks yet.
We read in John Chapter 1 verses 4 and 5; 'In Him was life, and that life was the light of all people. The light shines in the darkness, and the darkness has not overcome it.'
Darkness can never extinguish light, but light can extinguish darkness. Even a small candle can dispel the darkness of a large room.
Throughout history there have been dark times, with people saying 'Can it it get any worse?' 'How can we get through this?' The reality is – they did get through it. Light will always prevail over darkness. No matter how dark the situation the light of Christ will overcome it and gives hope.
Don't forget, we see signs of hope all around us. Crocuses, daffodils and tulips are showing splashes of colour in our gardens. Yesterday I went for a walk and saw clumps of yellow celandine everywhere. From apparently nowhere, my pond now has large clumps of frogspawn in it. New life everywhere we look. There is hope all around us.
I am going to light a candle every Sunday evening at 7.00pm whilst this Coronavirus continues. Why don't you join me?
Tricia