CHURCHES UNITE TO SWEEP HOPE
THROUGH KENDAL 2014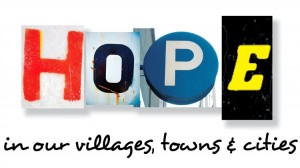 The HOPE Sandylands Easter event is the brainchild of Sandylands Methodist Church in partnership with St Thomas' Church, Southlakes Housing, and the local Residents' Association. Students from Derbyshire's Cliff College, local residents and church members were working together on a variety of tasks from painting over graffiti to making local residents' gardens brighter.
Despite the wind and rain, on the 2nd attempt of painting Hayton's wall, the paint nally stayed on the wall. Many local residents were thrilled the churches had come together to make a real difference in the community. As local residents walked through Haytons ginnel, they remarked "your doing a fantastic job, let's hope it stays like that'.Tim Farron MP also joined the Hope team in painting his little bit, Tim said:
"It was brilliant to join Jonny and the team as part of their Hope project. It was fantastic to support them. They really have made a massive difference to the estate."
An elderly resident on Whinfell Drive, was extremely grateful for us chopping some trees down at the back of his property. "I simply could not have been able to do that in one day, it would have taken me all summer".
South Lakes Youth for Christ, Light Bus was also used as part of Hope Sandylands. Many children and youth people received the Bus extremely well, asking if it could come back every week! Local PCSO's enjoyed the night at Whinfell drive saying it was "a fantastic resource for the young people of Sandylands and beyond".
Many other events happened during the 10 day venture between churches and local partners. However the highlight was indeed Sandylands Methodist Church – not holding a traditional Palm Sunday service for 77 years and getting out into the community. The Big Breakfast was an opportunity for people to explore the meaning of Easter in a fresh way. Over 200, eggs, sausages, and bacon ( all donated by local businesses) were given away free to locals and experienced Palm Sunday and church in a very different way. Students performed drama and talks about Easter in the open air. The church also had a large marquee tent for locals to discover what Easter is all about.Jonny Gios, Hope Event Coordinator said
" the week has been amazing, to see churches coming together with local residents has been heart warming. But to see the church out in the community thrills not only me but i'm God is trilled too"!
Hope Sandylands rounded o at Cornerstone, Sunday 13th April, with a celebration and a chance to see video highlights of the 10 days.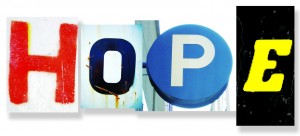 HOPE 2013
In March 2013 we felt as a Church that we needed to be a presence in the community not just a Church with a nice building. We have partnered with Cliff College as they seek to work with us in reaching out to our estate of Sandylands. The church has been here in this area for 76 years and has a history of reaching out into its community.
Our primary aim for our community engagment is that we would be able to work WITH local residents and to build some good relationships in the area of Broad Ing, and to show the love of God in a practical way. Our secondary aim was for the students to join into what we were already doing for their experience and reflection. Each Student we receive for 10 days is on a BA (hons) degree in Theology and will use their experience here at Sandylands for reflection. We too have learnt lots from Cliff College students and just their presence and energy is encouraging. Check out out photos here
We have had various comments for church members to members of parliament about the mission that happened in March 2013;
'I really enjoyed helping and I've already discussed with Louise North if we could jointly – with SRA -hire skips on a rolling basis for other parts of Sandylands. It was great to see the difference everyone was able to make'. Shirley Evans, County Councillor
"This is yet another example of community spirit in action in Cumbria, and everyone involved with the Sandylands Methodists' campaign is a real credit to our region and an example to the whole country".
That This House supports the fantastic recent work undertaken in Kendal by volunteers led by Rev Jonny Gios and the Sandylands Methodist Church as part of their Hope 2013 Project; acknowledges the dedication and generosity of those who gave up their own time to provide free services from gardening to removal of unwanted waste for local people; highlights the project as an example of the strong spirit of co-operation and close ties that exist in Cumbrian communities; and calls for widespread recognition of the exemplary virtues of the project." Tim Farron, EDM in the Houses of Parliament
Here is a video of the work we did in March 2013