June Messy Church
As we continue to adapt Messy Church to the current situation, we decided to create "Messy Church in a Bag". There are bags to collect from Sandylands Methodist Church, for you to take home and create at home. All we ask is you let us know if you'd like to take part, so we can prepare your bag for you.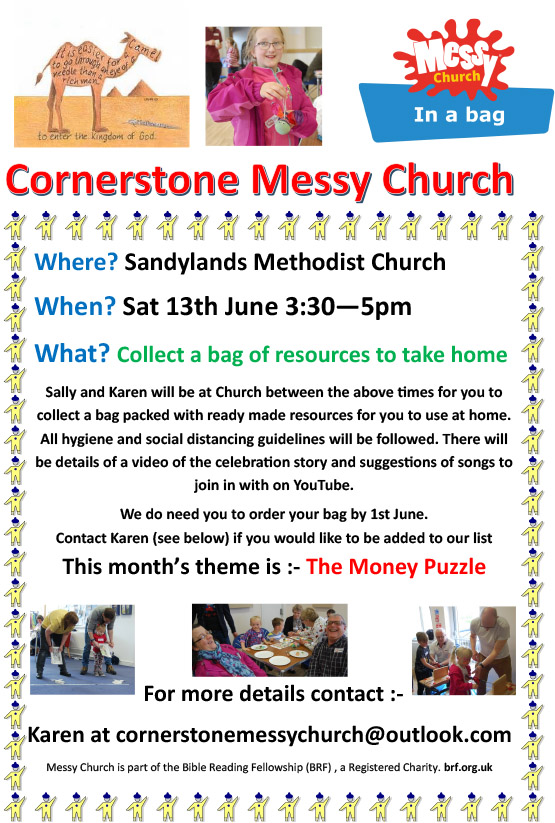 ---
May Messy Church
Well, we should be celebrating our 3rd Birthday in style this weekend, but unfortunately it will be a slightly quieter affair than we'd hoped for.
This session we are considering the last words of Jesus before he returned to Heaven, "I am with you always", helping us to consider whether we have ever known this to be true, and what life would be like if we knew Christ was with us in everything and in every place. Why not download the Activity sheet? Plus, there's a great video from the Messy Church team >>
However, to help us celebrate we'd like to invite you to create a 'Birthday Cake'. Check out the details below: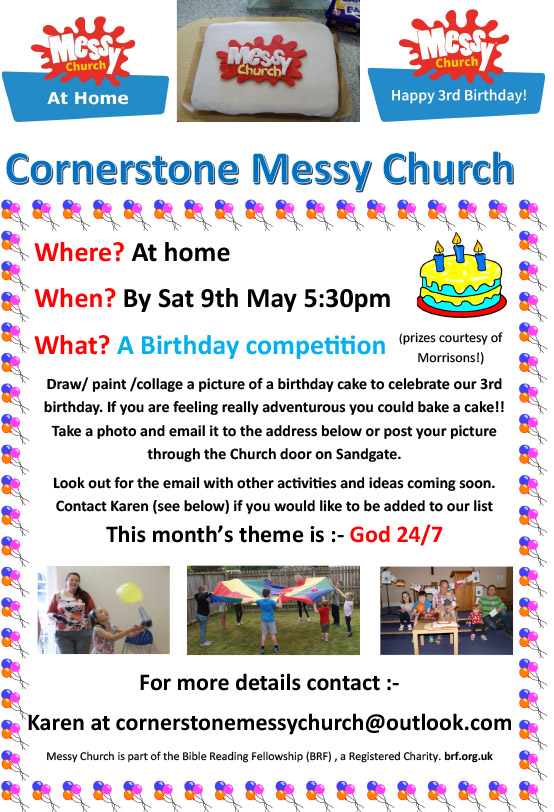 ---
April Messy Church
Well – strange times. Obviously we cannot meet at the moment. We hope you are all well and keeping safe. We just thought that we would send you some ideas from the Easter session which we would have been running on 11th April, in the hope that maybe you will be able to do some of the activities yourselves and to celebrate the Easter story.
Download the activity ideas here.